Posted By
admin
Dale and Karen Sisel College Scholarship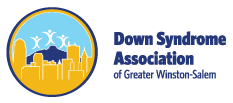 I, ____________________________ have read and understand the conditions of the Dale and Karen Sisel College Scholarship as explained in the current Notes to Candidates for Scholarships and the current Bulletin of Information. I affirm that I am a current resident of one of the counties listed below and plan to pursue admission to a four-year college or university in the Fall of 2020 for the entire 2020-21 school year. I will write a one page journal of my first semester in December of 2020 and of my spring semester in May of 2021 and email it to info@dsagws.org. I will also share pictures each semester of my experience at my college/university and will allow my image on a plaque in the DSA of GWS offices for being awarded this scholarship. I understand that I will be eligible to apply for this scholarship for each of my years in college but acknowledge that there is not a guarantee that I will receive the scholarship each year. I agree to resubmit this scholarship form each year I attend my college/university. All applications are due to info@dsagws.org by June 15, 2020. All applicants will be notified of the scholarship decision of the DSA of GWS Scholarship Committee no later than July 10, 2020. Individuals with Down syndrome from these North Carolina counties are eligible for the Sisel College Scholarship Award: Forsyth, Davidson, Davie, Randolph, Rockingham, Rowan, Stokes, Surry, Wilkes and Yadkin.
Legal Name in Full (Print/Type):
Last Name
First Name
M.I.
Full Home Address:
Names of Parents:
Home Telephone:
E-mail Address:
Date of Birth (Month/Day/Year):
Age:
| | |
| --- | --- |
| Name of University/College: | |
List the high school from which you graduated.
List high school activities (student government, sports, publications, school-sponsored community service programs, student-faculty committees, arts, music, etc).
Please list how you have been involved with out DSA of GWS (formerly PDSSN) as a member.
What makes you so excited about attending a college/university in the Fall of 2020?
List some of your favorite courses in high school/college.
PHOTO CONSENT FORM
I, __________________________ with a mailing address of _______________________________ City of __________________________, State of ___________________ (the "Releasor" grant permission and give my consent to The Down Syndrome Association of Greater Winston-Salem the use of photographs or electronic media images for presentation on the DSA of GWS social media pages and website.
Revocation (check one)
☐ – I understand that with my authorization below the photograph(s) may never be revoked.
☐ – I understand that I may revoke this authorization at any time by notifying ________________________ in writing. The revocation will not affect any actions taken before the receipt of this written notification. Images will be stored in a secure location and only authorized staff will have access to them. They will be kept as long as they are relevant and after that time destroyed or archived.
| | | | |
| --- | --- | --- | --- |
| Releasor's Signature: | | Date: | |
| | | | |
| Parent Signature: | | Date: | |