Posted By
Down Syndrome Association of Greater Winston Salem
This 22-year-old is the first Miss USA contestant with Down syndrome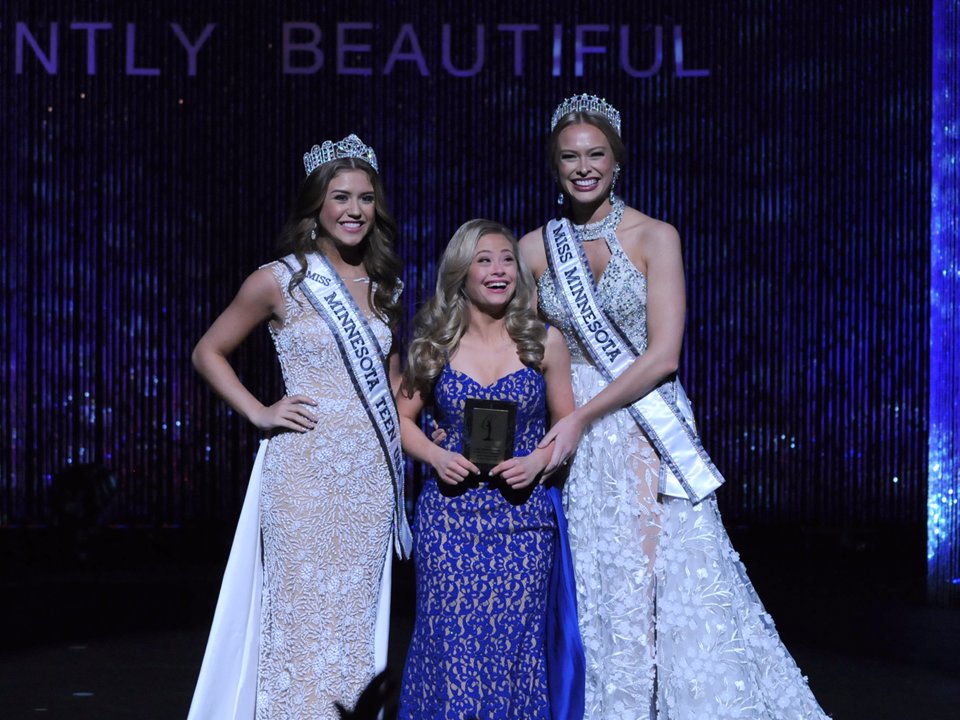 This year, beauty standards have become more inclusive than ever — and the internet thinks Mikayla Holmgren is one of the most inspiring examples yet.
22-year-old Holmgren made quite a splash as the first woman with Down syndrome to compete in a Miss USA pageant. She competed in Miss Minnesota USA on Sunday night, and while she didn't take home the title, she did manage to win both the Spirit of Miss USA Award and Director's Award.
"I am happy and excited about the response," Holmgren told INSIDER. "Seeing myself in the news and the newspaper has been exciting."
Her participation in the pageant comes after Holmgren won the title of Minnesota Miss Amazing Junior Miss in 2015, when she then set her sights on the larger Miss Minnesota USA title. The organization knew Holmgren embodied the spirit of the competition the moment they met her.
"It was clear to us from the very beginning that Mikayla was uniquely special," a representative for Miss USA told INSIDER. "Her energy, confidence, and attitude are contagious, and we felt very confident that this experience would be a perfect fit for Mikayla."
So far people are delighted to see Holmgren "busting stereotypes" and becoming an inspiration to others.
Others have been flooding her Facebook page with messages of support.
"I was born with Cerebral Palsy and you give me strength and hope!!! Thank You!!!" one user wrote on her page.
"You are a role model to me and my daughter," wrote another.
This isn't the first time this particular pageant has made history, as last year contestant Halima Aden broke barriers by wearing a hijab and full-body burkini, which has paved the way for others to do the same this year. It looks like Holmgren may have a similar effect on future pageants.
"We are extremely proud of Mikayla and happy that the pageant has provided her a grand platform to spread a message of inclusivity and support for those with Down syndrome," a representative for Miss USA told INSIDER. "It has been incredible to see the amount of support she's received from her fellow contestants, the audience, the state, and now the world."
As for the future, Holmgren told us that she hopes to use her platform to provide opportunities for others.
"My plans for the future are to graduate from Bethel University and then open an art studio for kids with disabilities to come and learn how to dance and create art," Holmgren said.
Source: https://www.thisisinsider.com/miss-usa-contestant-mikayla-holmgren-down-syndrome-2017-11?fbclid=IwAR3UFE5a853DKVKSL1gujErU7xVSWvQUZzRh1KrGb-6k0tLBQkzzCubqpdY